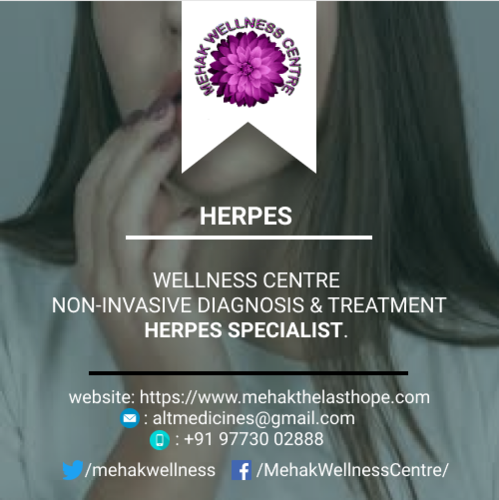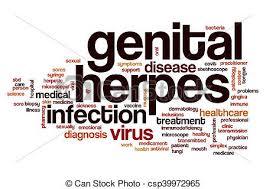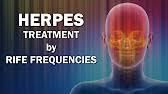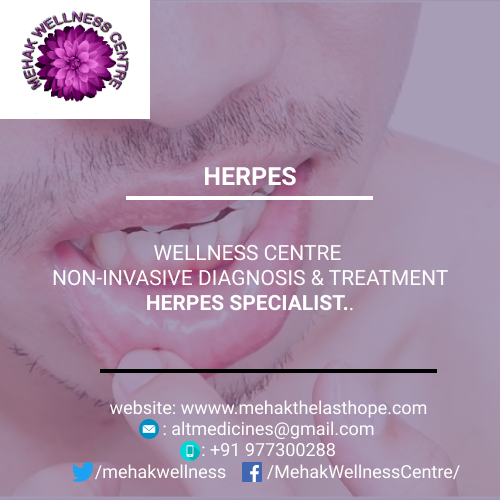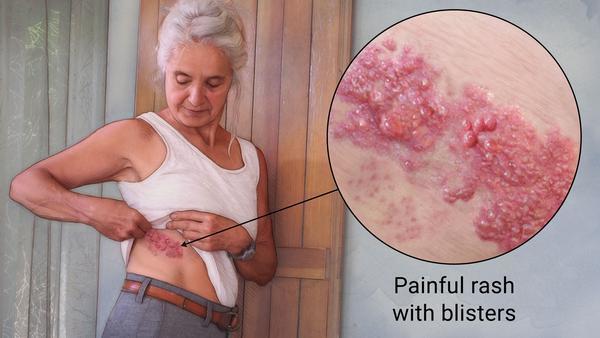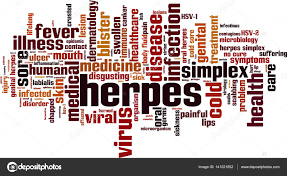 Price And Quantity
1 Set

18000.00 - 27000.00 INR/Set

27000 INR/Set
Product Specifications
SERVICE / CONSULTATION

Latest 21ST Century State of Art Technology.
Trade Information
MUMBAI

Western Union, Cash in Advance (CID), Cash Advance (CA)

IMMEDIATE Per Day

45 Minutes

SERVICE CONSULTATION NON-INVASIVE DIAGNOSIS AND TREATMENT

Africa, Middle East, Western Europe, Eastern Europe, South America, North America, Central America, Australia, Asia

All India

ISO; FSSAI; IEC. 80 Awards in 30 years of Service GOLD MEDALIST DR. MEHRA awarded in 2019 BEST CANCER SPECIALIST IN ASIA MEHAK WELLNESS CENTRE awarded in 2019 TOP DIAGNOSTIC CENTRE IN MUMBAI AMONGST THE TOP 10 DIAGNOSTIC CENTRES IN MUMBAI, by SILICONINDIA.COM
Product Description
Herpes simplex
Also called - HSV, herpes simplex virus infection
The herpes simplex virus, also known as HSV, is aninfection that causes herpes. Herpes can appear in various parts of the body,most commonly on the genitals or mouth. Herpes simplex virus 1 and 2, also known as humanherpesvirus 1 and 2, are two members of the herpes virus family, Herpesviridae,that infect humans. Both HSV1 and HSV2 are ubiquitous and contagious.
Symptoms:Blisters that break open and form small ulcers, fever, swollen lymph nodes
Causes: Herpessimplex virus spread by direct contact
Risk factors:Decreased immune function, stress, sunlight
Most common types and SYMPTOMS:
Cold sores
Infectionwith the herpes simplex virus around the border of the lips.
Genital herpes
Acommon sexually transmitted infection marked by genital pain and sores.
Genital herpes is a common sexually transmitted disease(STD) that any sexually active person can get. Most people with the virus do nothave symptoms. Even without signs of the disease, herpes can still be spread tosex partners.
Genital herpes is a sexually transmitted infection(STI) passed on through vaginal, anal and oral sex. Treatment from a sexualhealth clinic can help. Symptoms clear up on their own but can come back.
Start Therapy as soon as possible if youhave:
Smallblisters that burst to leave red, open sores around your genitals, anus, thighsor buttocks.
Tingling,burning or itching around your genitals.
Painwhen you pee
Inwomen, vaginal discharge that's not usual for you
Getdiagnosed even if you haven't had sex for a long time, as blisters can takemonths or years to appear.
Shingles also called Herpes Zoster
Areactivation of the chickenpox virus in the body, causing a painful rash.
Anyone who had chickenpox may develop shingles. It is notknown what reactivates the virus.
Shingles causes a painful rash that may appear as a stripeof blisters on the torso. Pain can persist even after the rash is gone (this iscalled post herpetic neuralgia).
Shingles is an infection caused by the varicella zostervirus, which is the same virus that causes chickenpox. Even after thechickenpox infection is over, the virus may live in your nervous system foryears before reactivating as shingles. Shingles may also be referred to asherpes zoster.
This type of viral infection is characterized by a red skinrash that can cause pain and burning. Shingles usually appears as a stripe ofblisters on one side of the body, typically on the torso, neck, or face.
The first symptoms of shingles are usually pain andburning. The pain is usually on one side of the body and occurs in smallpatches. A red rash typically follows.
Rash characteristics include:
Redpatches
Fluid-filledblisters that break easily
A rashthat wraps around from the spine to the torso
A rashon the face and ears
Itching
Some people experience symptoms beyondpain and rash with shingles. These symptoms may include:
Fever
Chills
Headache
Fatigue
Muscleweakness
Rare and serious complications of shinglesinclude:
Painor rash that involves the eye, which should be treated in order to avoidpermanent eye damage
Lossof hearing or intense pain in one ear, dizziness, or loss of taste on yourtongue, which can be symptoms of Ramsay Hunt syndrome
Bacterialinfections, which you may have if your skin becomes red, swollen, and warm to thetouch.
Wevery well know, at initial stages there are no symptoms. It can be diagnosedonly when damage is revealed on the physical in the medical tests. But by thenit is too late.
We, at MEHAK WELLNESS CENTRE, under theexpertise of DR. RAJEEV MEHRA, a GOLDMEDALIST & REIKI GRAND MASTER offer NON INVASIVE Diagnosis on State of the Art, latest21st Century technology to verify the onset or presence of HERPES. We are in a position to diagnose and treat for HERPES.
This can be diagnosed much before any other modern scienceequipment / test could diagnose.
We,run a GENETIC test along withtesting for AUTO IMMUNE disordersand SYNDROMES, and are in a positionto guide the client of a future onset or presence of HERPES.
Withvast experience of 30 years, working mainly with Cancer patients and beingawarded with 80+ Certificates & Awards, DR. MEHRA is confident of givingpositive results in all cases handled by them.
Thetest thus helps us in taking preventive measures for the disease much beforethe discomfort is felt by the patient, or shown up on the regular physicaltests.
What wedo / how we tackle this issue.
Weconduct a test to reveal the Genetic component involved in this disease. Onhaving the results for the Genes, Chromosomes, Auto Immune, Herpes, we are in aposition to assess the damage done or possible damage in the near future.
Our work is NON INVASIVE.We work with BIOFEEDBACK &RADIONICS.
Virus could be of any type, makes no difference, therapyremains the same.
Being in NON INVASIVEstream, we do not recommend any type of drugs, medicines as they would notdeliver any positive long lasting result. As far as possible we advise to avoidremoval of any part from our body.
Cause of HERPES ismainly due to virus leading to infection, inflammation and damage to the Skinand Nerves. Thus by working on the root cause and stabilizing the SYNDROMES, AUTOIMMUNEdisorders and all parameters related with Herpes, we are in a position toeradicate the virus without any side effects or danger to clients health.Complete eradication of the virus from the system, and working to restore thedamage done is undertaken.
Causes of Herpes activation and damage to the system are undertakenfor correction, along with other related issues instigating / provoking /supporting the virus.
Westrongly recommend DETOX procedure.This should be started immediately. COLLOIDALSILVER WATER and use of ZAPPER.Not to forget Liquid Chlorophyll. RADIONICS and RIFE FREQUENCIES for basic corrections. Dietary Supplements for speedy recovery. NON INVASIVE therapy is administered, which could take 15 to 60 sittingsdepending on the individuals resistance from within and the bodys ability to HEAL.
NON INVASIVE THERAPIES FOR HERPES.
HERPES SOLUTION AVAILABLE.
Rs.27,000/- Complete 7,000 parameter Test
Rs. 1,800/- TEST on BIO-TESTING and BIO-THERAPY
Rs.18,000/- Therapy per sitting
Cost of other related Therapies,Detoxification & Supplements / Frequency medication is recommended as perthe patients budget and comfort. Inquire for SUPPLEMENT CHART.
(10 weeks of Therapy with 20 weeks ofSupplements, helps in balancing most issues)
[CASH Discount available on Prebooking. Book your sessions 72 hours / 3 days in advance with Full CASH paymentto avail up to 33% CASH DISCOUNT]
DR. RAJEEV MEHRArecipient of Certificate of Excellence Award for 2018 - 2019
BEST CANCER SPECIALIST IN ASIA
MEHAK WELLNESS CENTRE has been awarded
TOP DIAGNOSTIC CENTRE IN MUMBAI
AMONGSTTHE TOP 10 DIAGNOSIS CENTRES IN MUMBAI. MAY 2019. BY SILICONINDIA.COM
Other Products in 'Non Invasive Diagnosis and Treatment' category