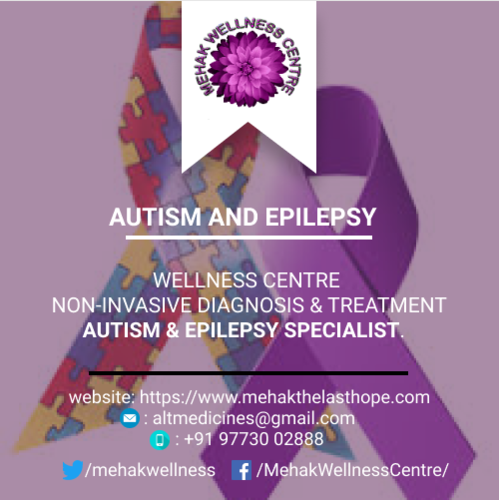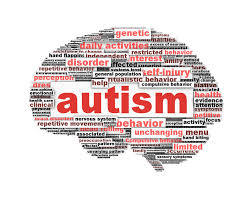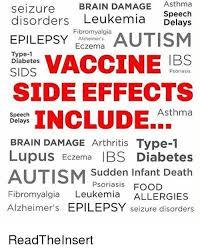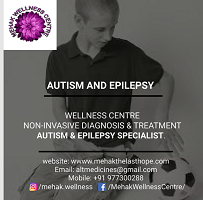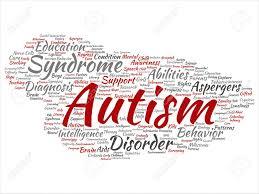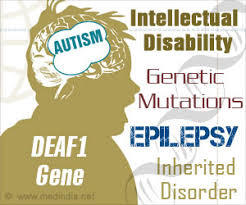 Price And Quantity
27000 INR

1 Set

18000.00 - 27000.00 INR
Product Specifications
SERVICE

LATEST 21ST CENTURY. STATE OF ART Technology.
Trade Information
MUMBAI

Western Union, Cash in Advance (CID), Cash Advance (CA)

IMMEDIATE Per Day

45 Minutes

CONSULTATION / SERVICE. NON INVASIVE DIAGNOSIS AND TREATMENT.

Africa, Middle East, Western Europe, Eastern Europe, South America, North America, Central America, Australia, Asia

All India

ISO; FSSAI; IEC. 80 Awards in 30 years of Service GOLD MEDALIST DR. MEHRA awarded in 2019 BEST CANCER SPECIALIST IN ASIA MEHAK WELLNESS CENTRE awarded in 2019 TOP DIAGNOSTIC CENTRE IN MUMBAI AMONGST THE TOP 10 DIAGNOSTIC CENTRES IN MUMBAI, by SILICONINDIA.COM
Product Description
NON INVASIVE DIAGNOSIS AND TREATMENT FOR AUTISM andEPILEPSY
Epilepsyis a brain disorder marked by recurring seizures, or convulsions. The autism epilepsyoverlap appears to be most common among people who also have intellectual disability.
Studiessuggest that 15 to 30 percent of individuals with autism also have epilepsy.And about 5 percent of those who develop epilepsy in early childhood alsodevelop autism.
Expertspropose that some of the developmental brain changes associated with autismalso contribute to seizures. These differences in brain development appear tocause changes in the activity of brain nerve cells, or neurons. Neurons processand transmit information and send signals to the rest of the body. Certain disturbancesin their activity can cause seizures.
Expertspropose that some of the brain abnormalities associated with autism may alsocontribute to seizures.
Recognizingepilepsy in someone with autism
Seizurescan begin at any age, though research has identified two peaks in onset amongchildren with autism, in the preschool years and again in adolescence.
Characteristic symptoms include:
Unexplainedstaring spells
Stiffeningof muscles
Involuntaryjerking of limbs
Other less-specific symptoms can include:
Sleepinessor sleep disturbances
Markedand unexplained irritability or aggressiveness
Regressionin normal development
Alsocalled autism spectrum disorder. A serious developmental disorder that impairsthe ability to communicate and interact. Autism spectrum disorder impacts thenervous system and affects the overall cognitive, emotional, social andphysical health of the affected individual.
Therange and severity of symptoms can vary widely. Common symptoms includedifficulty with communication, difficulty with social interactions, obsessiveinterests and repetitive behaviors.
Diagnosingand treating epilepsy is critically important. Research shows that individualswith autism and untreated epilepsy are at greater risk for overall poor health,and in extreme circumstances, premature death. Compared to those withoutseizures, children with ASD and seizures are also more likely to have sleepdifficulties and behavior problems.
Wevery well know, at initial stages there are no symptoms. It can be diagnosedonly when revealed on the physical. But by then it is too late. Autism casescan be detected as early as 2 to 3 year of age. We advise immediate earlyattention to stop any further damage.
We,at MEHAK WELLNESS CENTRE, under theexpertise of DR. RAJEEV MEHRA, a GOLDMEDALIST & REIKI GRAND MASTER offer NON INVASIVE Diagnosis on State of the Art, latest 21st Centurytechnology to verify the onset or presence of AUTISM and EPILEPSY.
We,run a test to confirm the presence of AUTISMand EPILEPSY.
Withvast experience of 30 years, working with a wide range of Diseases andPatients, and being awarded with 80+ Certificates & Awards - DR. RAJEEV MEHRA is confident of makinga positive change in the lives of affected persons.
Thetest thus helps us in taking preventive measures for the disease before itcould cause any permanent damage in the system, and much before it shows up onthe regular physical tests.
What wedo / how we tackle this issue.
Weconduct a complete 7,000 parameter test to identify disturbances on Brain andNeuro system, causes, physical areas damaged or stressed, specific Syndromeswhich have been disturbed and brought about this issue of AUTISM and EPILEPSY. Along with this we work on the Auto Immune,Chromosomes and Genetic factors to support in this work. Once the report isready we are in a position to identify the problem with its cause and damage toother areas as well. This gives a clear indication to assess the damage done orpossible damage in the near future.
Ourwork is NON INVASIVE. We work with BIOFEEDBACK & RADIONICS.FREQUENCIES from different therapies are used for balancing and repairingvarious damages. Our work would be to work on AUTISM and EPILEPSY, and balanceall parameters involved.
Beingin Non Invasive stream, we do not recommend use of any medication or supportsystem, as this would not be a solution to eradicate your prime issue. We shallbe working on the Brain and Neuro system to restrict any further damage. As faras possible we advise to avoid any invasive remedy.
Analyzingand identifying the root cause of damage, discomfort and disturbance andworking to resolve the same is our prime focus. To get long term benefits,balancing on Auto Immune system, Chromosomes, Genes and Metabolism is alsocarried out.
We advise to COMPLEMENT our services,with the ongoing therapies / treatment for better and faster results.
Westrongly recommend DETOX procedure.This should be started immediately. COLLOIDALSILVER WATER and use of ZAPPER.Not to forget LIQUID CHLOROPHYLL.RADIONICS and RIFE FREQUENCIESfor basic corrections. DIETARYSUPPLEMENTS for speedy recovery. Therapy on BIOFEEDBACK and other Non Invasive methods to complete the work. 15to 60 sittings of Biofeedback therapy to resolve most issues.
THERAPY for AUTISM and EPILEPSY Available
SUPPORT for AUTISM and EPILEPSY
Rs.27,000/- Complete 7,000 parameter Test
Rs.18,000/- Therapy per sitting
Rs.27,000/- Rife Frequency Therapy. (Validity 2 months)
Costof other related Therapies, Detoxification & Supplements / Frequencymedication is recommended as per the patients budget and comfort. Inquire for SUPPLEMENT CHART.
(10 weeks of Therapy with 20 weeks ofSupplements, helps in balancing most issues)
[CASH Discountavailable on Pre booking. Book your sessions 72 hours / 3 days in advance withFull CASH payment, minimum 12 sittings, to avail up to 33% CASH DISCOUNT.]
DR. RAJEEV MEHRA recipient ofCertificate of Excellence Award for 2018 / 2019
BEST CANCER SPECIALIST IN ASIA
&
BEST CANCER SPECIALIST DOCTOR OF THE YEAR
MEHAK WELLNESS CENTRE hasbeen awarded
TOP DIAGNOSTIC CENTRE IN MUMBAI
AMONGST THE TOP 10 DIAGNOSISCENTRES IN MUMBAI. MAY 2019. BY SILICONINDIA.COM
Other Products in 'Non Invasive Diagnosis and Treatment' category