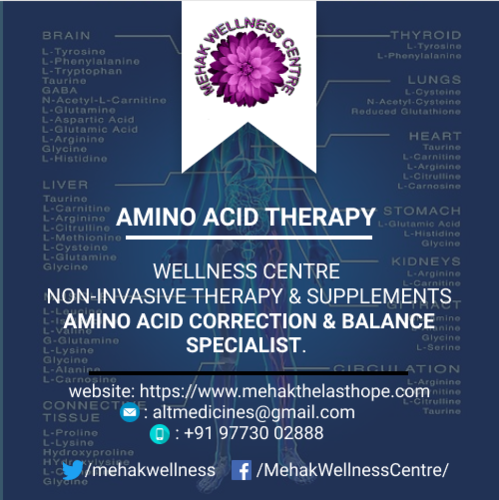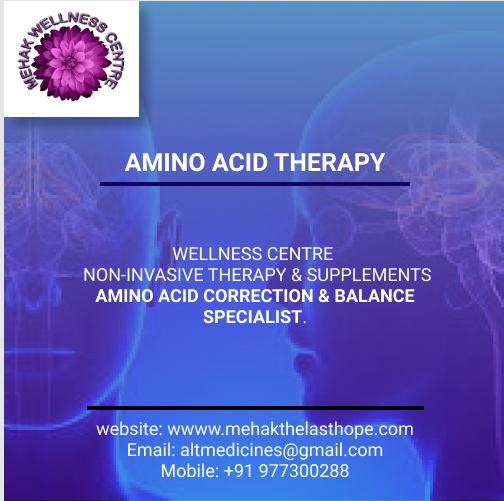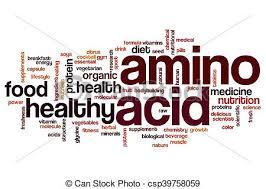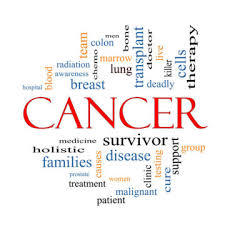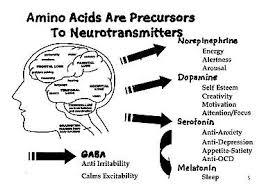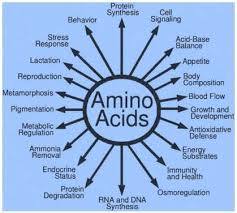 Price And Quantity
27000 INR

1 Set

18000.00 - 27000.00 INR
Product Specifications
21ST CENTURY. STATE OF ART TECHNOLOGY.

CONSULTATION / SERVICE.
Trade Information
MUMBAI

Western Union, Cash in Advance (CID), Cash Advance (CA)

IMMEDIATE Per Day

45 Minutes

CONSULTATION / SERVICE. NON INVASIVE DIAGNOSIS & TREATMENT.

Africa, Middle East, Western Europe, Eastern Europe, South America, North America, Central America, Australia, Asia

All India

ISO; FSSAI; IEC. 80 Awards in 30 years of Service GOLD MEDALIST DR. MEHRA awarded in 2019 BEST CANCER SPECIALIST IN ASIA MEHAK WELLNESS CENTRE awarded in 2019 TOP DIAGNOSTIC CENTRE IN MUMBAI AMONGST THE TOP 10 DIAGNOSTIC CENTRES IN MUMBAI, by SILICONINDIA.COM
Product Description
DR. MEHRArecipient of 2019 AwardBEST CANCERSPECIALIST IN ASIA
AMINO ACID THERAPY
NON INVASIVE DIAGNOSIS & TREATMENT FOR AMINOACIDS.
AminoAcid Therapy and Neurotransmitter Function
Mostpeople have heard of several common neurotransmitters, including serotonin andmelatonin (sleep), dopamine, norepinephrine and epinephrine (adrenaline) andare familiar with at least some of their functions in regards to mood(depression).
Whatmost people do not know is that neurotransmitter imbalances can dramaticallyaffect many other aspects of your health and can cause or exacerbate any of thefollowing conditions: Anxiety, Cravings, Depression, Hot flashes, Increased appetite,Insomnia, Low pain tolerance, Migraines, Mood swings and more.
ImbalancesCause Disease Symptoms
Neurotransmittersare a class of chemical messengers in the body that help regulate, eitherdirectly or indirectly, most of the other systems and functions in the body. Ifthere are imbalances in these neurotransmitters, many bodily functions willstart to function inappropriately, which can lead to a number of unpleasant ordebilitating symptoms.
Mostpeople have heard of several common neurotransmitters,including serotonin, dopamine, norepinephrine and epinephrine (also known as adrenaline)and are familiar with at least some of their functions in regards to mood(especially depression) and sleep (serotonin is the immediate precursor tomelatonin, which helps you fall asleep and stay asleep). What most people donot know is that neurotransmitter imbalances can dramatically affect many otheraspects of your health and can cause or exacerbate any of the followingconditions:
ADD / ADHD Addictions
Anxiety Binging behavior
Crohns disease Cravings
Compulsion Eating disorders Depression
Fatigue / Chronic fatigue Fibromyalgia
Hormone imbalances Hotflashes
Increased appetite Insomnia
Low pain tolerance Migraines
Mood swings PMS
Parkinsons disease Poorconcentration
Poor memory Poor mental focus
Poor thyroid function Poorweight loss
Restless legs Sleep difficulties
Trichotillomania Weight gain
Obsessive thoughts
Thekey point is that when imbalances in neurotransmitters occur, information isnot relayed optimally in the brain which causes symptoms. Most people exhibitmore than one of these conditions but fail to make the connection between them.This connection is not made because most health care professionals don't knowmuch about brain chemistry or how to use amino acid therapy to correct theunderlying neurotransmitter imbalances.
Wehave a novel approach to help those with these disorders substantially reduceand / or eliminate their symptoms. We identify the imbalanced AMINO ACIDS and balance them.
We,at MEHAK WELLNESS CENTRE, under theexpertise of DR. RAJEEV MEHRA, a GOLDMEDALIST & REIKI GRAND MASTER offer NON INVASIVE Diagnosis on State of the Art, latest 21st Centurytechnology to verify the state of AMINOACIDS and offer a solution to balance them. We are in a position todiagnose and help in balancing the same.
Thiscan be diagnosed much before any other modern science equipment / test coulddiagnose.
Diagnosison the Neuro and Neurotransmitters, and correcting them is ourspecialization.
Inmost cases it goes undiagnosed, thus time is wasted and no proper solution isoffered.
DR.MEHRA, with vast experience of 30 years, working with chronic cases and winningaccolades (80+ Certificates & Awards); is confident that with the balancingof the AMINO ACIDS most of the discomforts / disorders / diseases can becurbed.
Weoffer in house NON INVASIVEDiagnosis followed with Therapy for correction along with anti-dotes &Supplements required to stabilize the condition.
Amino acids are basic building blocks used in the bodyto build proteins, such as muscle and other tissue, and they also serve asprecursors to neurotransmitters. Amino acid therapy may be used to treat avariety of conditions, including Parkinson's disease, restless leg syndrome,anxiety, depression, attention deficit disorder, addictions, migraines,fibromyalgia, chronic fatigue, and more.
In simple words, so to say, every humanbeing should go in for a regular scan for the AMINO ACIDS, and correct the sameat the earliest. Lets say an imbalanced AMINO ACID could lead to multipledisorders which cannot be reversed.
What wedo / how we tackle this issue.
Weconduct a complete 7,000 parameter test which includes 26 Amino Acids inclusiveof 10 Essential Amino Acids. A specific Amino Acid test too can be taken witheither BIOFEEDBACK DEVICES. A complete test helps us to understand theshortcomings in various diseases, disorders due to an imbalance in the AminoAcids. An assessment of various disorders could lead us to understand the roleof an imbalanced Amino Acid. By balancing these Amino Acids, we are able tore-structure most of the discomforts / diseases.
Oncethe report is ready we are in a position to identify the problem with its causeand damage to other areas as well. This gives a clear indication to assess thedamage done or possible damage in the near future.
Ourwork is NON INVASIVE. We work with BIOFEEDBACK & RADIONICS.
FREQUENCIES from different therapiesare used for balancing and repairingvarious damages. Whatever be the cause of an imbalanced Amino Acid, ourtherapies shall take care of it all.
Beingin Non-Invasive stream, we do not recommend use of any medication or supportsystem, as this would not be a solution to eradicate your prime issue. EveryAmino Acid can be worked upon and balanced. As far as possible we advise toavoid any invasive remedy.
Maincause for imbalanced Amino Acid is Liver and Kidney functioning, and lack ofDietary Supplements. This is due to high Toxicity with Micro-organisms. Systemfailed to protect as the immune system was weakened, due to damage on theessential micro-nutrients present in the system. These issues are taken intoaccount for correction along with other related issues instigating / provoking/ supporting formation of Amino Acids.
Analyzingand identifying the root cause of damage, discomfort and disturbance andworking to resolve the same is our prime focus. To get long term benefits,balancing on Auto-Immune system, Chromosomes, Genes and Metabolism is alsocarried out.
Westrongly recommend Detox procedure.This should be started immediately. ColloidalSilver Water and use of Zapper.Not to forget Liquid Chlorophyll.Radionics and Rife Frequenciesfor basic corrections. DietarySupplements for speedy recovery. Therapy on Biofeedback and other Non Invasivemethods to complete the work. 15 to 60 sittings of Biofeedback therapy toresolve most issues.
BALANCED AMINO ACIDS WILL AID IN A BALANCEDMETABOLISM
NON INVASIVE TREATMENT FOR AMINO ACIDS
SOLUTION FOR BALANCING AMINO ACIDS
Test costs Rs.27,000/-. (Optional)
Panel Test Rs.6,000/-
QRMA Test Rs.6,000/-
Therapy per session Rs.18,000/- (Optional)
Panel Therapy per session Rs.9,000/-
Costof other related Therapies, Detoxification & Supplements / Frequencymedication is recommended as per the patient's budget and comfort. Inquire for SUPPLEMENT CHART.
(10weeks of Therapy with 20 weeks of Supplements, helps in balancing most issues)
[CASH Discountavailable on Pre booking. Book your sessions 72 hours / 3 days in advance withFull CASH payment to avail up to 33% CASH DISCOUNT]
DR. RAJEEV MEHRA recipient ofCertificate of Excellence Award for 2018 - 2019
BEST CANCER SPECIALIST IN ASIA
MEHAK WELLNESS CENTREhas been Awarded
TOP DIAGNOSTIC CENTRE IN MUMBAI
AMONGST THE TOP 10 DIAGNOSISCENTRES IN MUMBAI. MAY 2019. BY SILICONINDIA.COM
Other Products in 'Non Invasive Diagnosis and Treatment' category